Posted by teacherjulie @ 10:47 am
YOU CAN DO IT! #weeklywordinspiration
Sometimes, it is how we say words that can make or break someone's spirit, especially those who we hold close and dear to our hearts.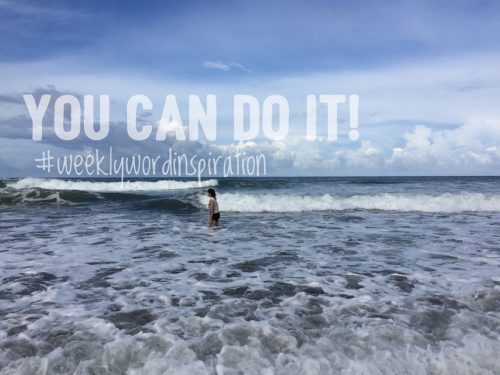 YOU CAN DO IT (KAYA MO YAN!) portrays confidence and assurance that you believe in your heart that the other person has it in her to conquer the hurdles and challenges she is facing.
CAN YOU DO IT? (KAYA MO BA?) conveys doubts, uncertainty and a feeling that one is lacking in the ability to do what must be done and accomplished.
To our dearest daughter, Trixie, we know deep in our hearts that YOU CAN DO IT! We pray for God to bestow you the wisdom, guidance and clarity of thoughts, some of the qualities that you need to be able to face one of the biggest challenges in your life. You have been diligent, dedicated, hardworking and persevering in achieving the goals you have set. God has wonderful plans for you and we, your family, is here to support, cheer on you and pray for you. We ?? you!
What are your words of encouragement to your loved ones? Please share!