Posted by julie @ 12:59 pm
World Vision Aims to Sponsor 2,000 Children in 1,000 Hours
World Vision, an international humanitarian organization, introduced a new child sponsorship campaign last August 22, 2017. Called "2,000 Children in 1,000 Hours," this new campaign stresses the urgency of World Vision's cause to challenge everyone who supports child advocacy and help World Vision secure a better future for 2,000 children in 1,000 hours.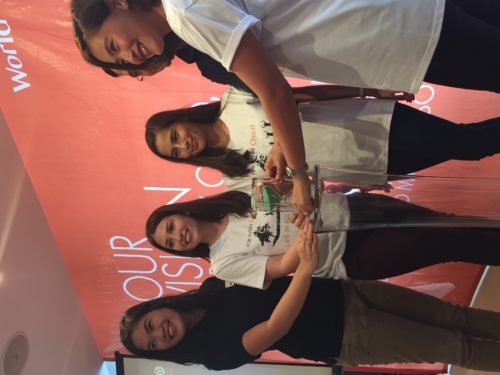 2,000 unsponsored children are currently being supported by World Vision. They are living in dire situations where there is lack of access to clean water, full meals, and education. This new campaign aims to draw support from potential sponsors to help provide basic needs to these children and their families in the hope of bringing lasting change to their communities.
More photos and videos here.
"Sama-Sama," a music video was launched to help raise awareness about World Vision. Featured in the video are World Vision Ambassadors Ogie Alcasid, Tippy Dos Santos, Bianca Umali, Sam Concepcion, Christian Bautista and Richard Supet.
During the launch, Tippy Dos Santos and World Vision Youth Ambassador Jasmine Curtis-Smith and World Vision Ambassador for Child Sponsorship Joyce Pring showed their support for the new campaign.
World Vision National Director Rommel Fuerte said: "We are truly grateful to everyone who showed their support for this campaign, the musicians and ambassadors who gave their time and talent for the cause, and everyone who attended this launch. The most vulnerable communities do not have the luxury of time on their side. Our main goal for 2,000 Children in 1,000 Hours is to equip these communities with the right tools to build a better life for themselves and their children. By becoming a sponsor and donating Php25.00 a day, you can help us bring hope to a child's future."
Please visit 2000children.org or call he World Vision hotline at (02) 372-7777 for more information about 2,000 Children in 1,000 Hours campaign.