Posted by teacherjulie @ 7:12 am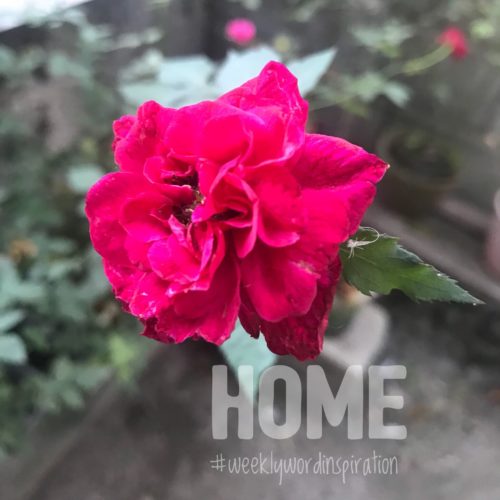 #weeklywordinspiration : HOME
Home with my parents reminds me of how they love my brother and I, warm home-cooked meals, flowers, fruits and vegetables in the backyard, childhood remembrances filled with joy and that happy glow from the heart. I hope my children will feel the same about home when they are older.
What reminds you of home?
This entry was posted on Monday, January 29th, 2018 at 7:12 am and is filed under Bits and Pieces, Challenge Yourself, Lessons in Life, My Thoughts, Snapshots, Weekly Word Inspiration. You can follow any responses to this entry through the RSS 2.0 feed. You can leave a response, or trackback from your own site.