Posted by julie @ 7:15 am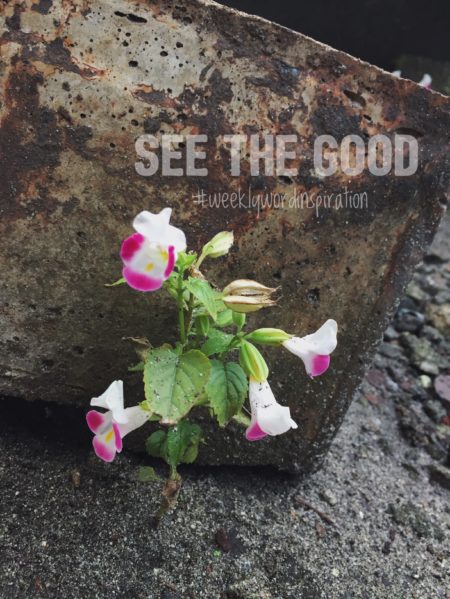 #weeklywordinspiration : SEE THE GOOD
That plant is so small that it was almost unnoticeable. But someone took notice and took a photo. Me. I didn't mind the sand, the pebbles and the rusty big chunk near the plant because I chose to "see the good".
We should consciously try to see the good in situations where our patience and resolve will be tested. It will be difficult at times but, in the end, seeing the good will be much better than feeling bad and bitter.
Much ado about flowers. Again.
This entry was posted on Sunday, January 21st, 2018 at 7:15 am and is filed under Bits and Pieces, Challenge Yourself, Lessons in Life, My Thoughts, Snapshots. You can follow any responses to this entry through the RSS 2.0 feed. You can leave a response, or trackback from your own site.