Posted by julie @ 7:04 am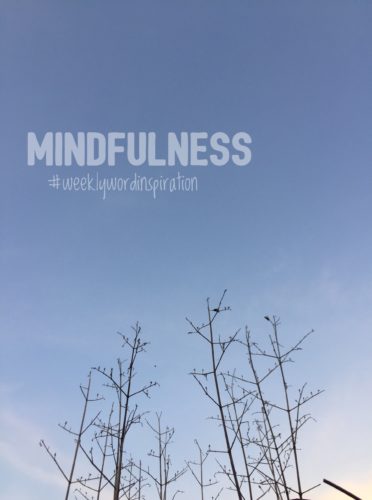 #oneword2018 is MINDFULNESS
Starting my 2018 #2018weeklywordinspiration with the word mindfulness. This personally resonates with me to be mindful about my actions, my words and how it personally affects and my interaction with the people around me.
What's that one word that you chose for 2018 that will be your guide and inspiration?
This entry was posted on Thursday, January 4th, 2018 at 7:04 am and is filed under Bits and Pieces, Challenge Yourself, Interesting tidbits, Lessons in Life, My Thoughts, Snapshots. You can follow any responses to this entry through the RSS 2.0 feed. You can leave a response, or trackback from your own site.