Posted by julie @ 8:45 pm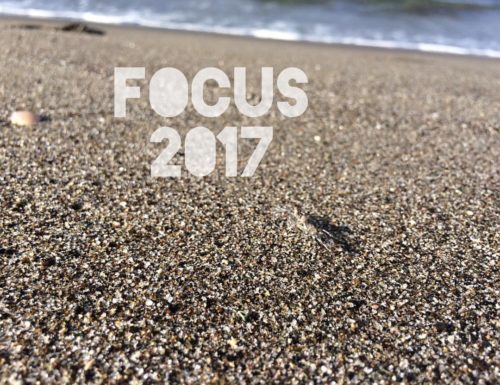 FOCUS 2017
Focus is that one word that I always tell my students whenever their attention to tasks needs to be 100%. Focus is that word too, that I need to stay on track with the tasks I need to accomplish, be it a little thing or something major.
Social media has somehow made us lose focus on the things that we should be giving importance to. Do you have time to read a good book or that time has been spent scrolling the social media feeds of other people?
Do you have time to focus on your goals or have lost the time meant for these because the focus was given to other pursuits that were not really worth the time and effort. Have you given focus on how you should be working on how to be a better person instead of spending time looking into other people's lives? Have you overshared so much of yourself that you forgot to keep the special things just for you alone or maybe just between you and your loved ones to intimately share?
I hope that this word, focus, gives me a clear visual path to be able to be a better version of me. I also hope that 2017 will be a year to remember because I have focused on what is more important to pursue and experience with joy in my heart.
By the way, if you focus hard enough, say hello to that little creature that blended well with its surroundings.
This entry was posted on Tuesday, January 3rd, 2017 at 8:45 pm and is filed under Bits and Pieces, Interesting tidbits, Lessons in Life, My Thoughts, Weekly Word Inspiration. You can follow any responses to this entry through the RSS 2.0 feed. You can leave a response, or trackback from your own site.