Posted by julie @ 7:35 pm
One of the latest fads to hit the country ispurchasing and coloring Adult Coloring Books. I love this idea except that I have discovered that I do not have the patience nor the talent to do pages and pages of these beautiful hand-drawn art works. I even wrote an article about it here : Art Attack
I have a few guilty pleasures and these include watching my favorite tv series and reading ebooks. One other thing is that when I discovered that I had no patience nor talent to color, I had a little of both when it comes to making Adult Coloring Pages.
By watching video tutorials and painstakingly doing trial and error drawings, I now have a wee bit of expertise in making a page or two.
Here are a few samples of my hand-drawn Coloring Pages: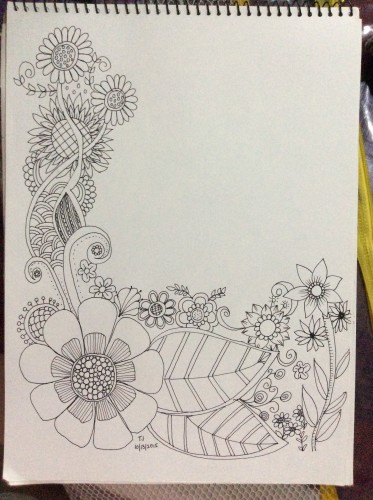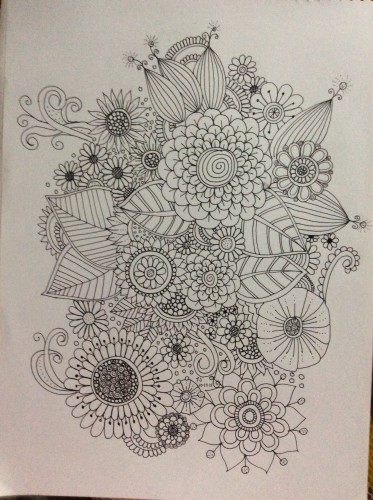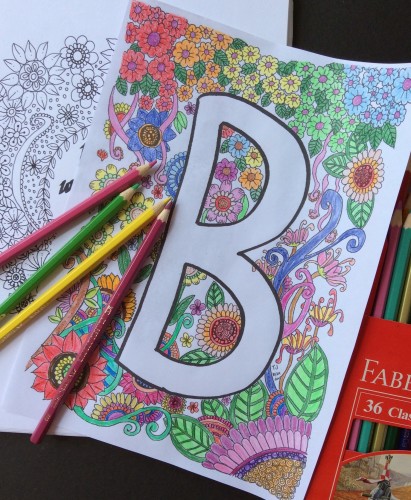 The colored page was one of my earlier drawings. This was initially colored by my Bunso but I finished the piece. I was so impatient to finish coloring and it felt like a tedious task for me. I enjoyed drawing more than coloring.
I hope to be able to make these pages available online for those who want to have free coloring pages drawn by a Filipina.
This entry was posted on Sunday, October 25th, 2015 at 7:35 pm and is filed under Challenge Yourself, Just For Fun, Me. You can follow any responses to this entry through the RSS 2.0 feed. You can leave a response, or trackback from your own site.