Posted by julie @ 3:39 pm
QualiMed Clinic recently opened a branch at the UP Town Center along Katipunan Avenue, Diliman, Quezon City. This clinic is the 7th among QualiMed Centers.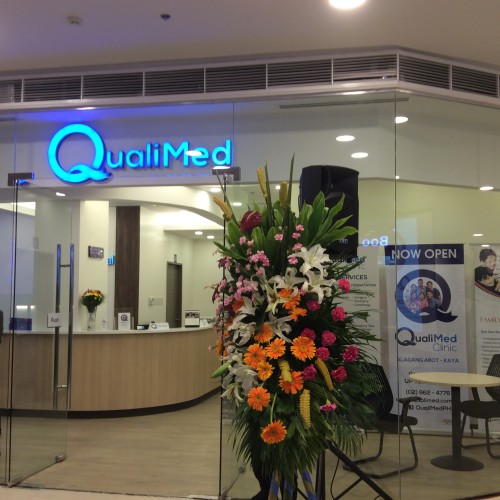 The newest addition to the QualiMed Health Network, a network of clinics, surgery centers and hospitals owned and operated by the Mercado General Hospital, Inc and in partnership with Ayala Land, Inc, QualiMed Clinic UP Town Center aims to give quality services to the neighboring communities and villages in the area. UP Town Center's QualiMed Clinic is a 186-sqm clinic located at the ground level. It focuses on providing preventative and promotive primary care for families. Family Wellness is one of its main services along with medical consultations, diagnostic checkups, pediatric checkups and vaccinations, geriatric checkups, adult vaccinations and maternal wellness packages. A special clinic is opening too to promote overall mental health through the psychiatric counseling services.
QualiMed Health Network operated under three facility formats: (1) mall-based multispecialty clinics, (2) ambulatory or day surgery centers and (3) full-service general hospitals.
The multi-specialty clinics serve as primary care provider for preventive and promotive care with features like doctors' clinics, laboratory, radiology, ECG, drug testing and vaccination services among other services.
To cater to a wider array of patients, the QualiMed Health Network is devoted to giving services with 3As : Affordable and predictable rates, Accessible services and Appropriate, quality and genuine care.
QualiMed data for doctors and patients are in a Centralized Information System where Electronic Medical Records (EMR), X-ray and Lab results can be accessed using the QualiMed health portal in any facility. This means patients can go to another QualiMed branch and still be able to access his/her medical record even if these were recorded from another branch.
PARTNERS:
QualiMed Clinics has partnered with the following doctor practice groups:
1. AlphaHealth Professionals, Inc (AHP) a practice group composed of medical specialists who offer their expertise to health organizations.
2. Asian Eye Institute, a world-class ambulatory eye center with international health care accreditation.
3. MetroDental, a pioneering dental chain in the Philippines offering a wide range of dental services with trained and board certified specialists committed to high quality service in the latest dental treatment and procedures.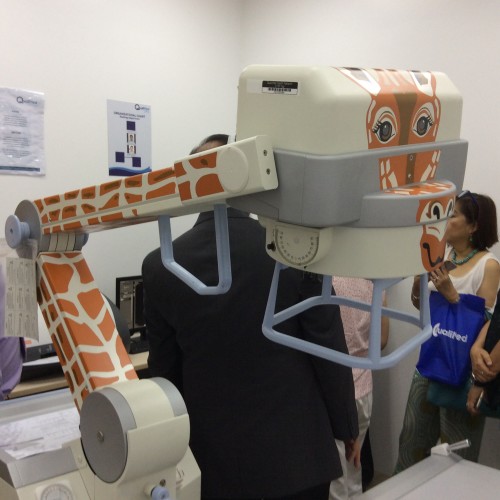 4. ImageDX Radiology Consultants, a group of radiologists committed to providing top-notch medical service in the fields of Diagnostic Radiology, Interventional Radiology and Radiation Oncology.
5. UPSI or University Pathologists Specialists, Inc. is a group of pathologists working in various specialization like cytology, head and neck, hematopathology, breast, female genital tract, bone and soft tissue, gastrointestinal, lung, molecular and forensics.
Contact Details:
QualiMed Clinic, lower ground floor UP Town Center, Diliman, QC
Tel: (02) 904-1406
clinic hours: 7am – 9pm
Other QualiMed Clinic locations:
1. Daniel O. Mercado Medical Center in the Calabarzon Area
2. QualiMed Surgery Center in Manila
3. QualiMed Clinic in Trinoma Mall
4. QualiMed Surgery Center in Fairview Terraces
5. QualiMed Clinic in McKinley Exchange Corporate Center in Makati
6. QualiMed Hospital in Iloilo
This entry was posted on Thursday, June 4th, 2015 at 3:39 pm and is filed under About Town, Bits and Pieces, Health, Interesting tidbits, Parenting, Philippines. You can follow any responses to this entry through the RSS 2.0 feed. You can leave a response, or trackback from your own site.