Posted by teacherjulie @ 8:00 am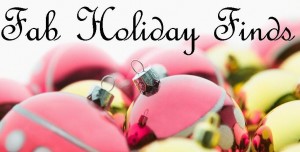 FilipinoMomBlog.com's Fab Holiday Finds Week 2 theme is WHITE.
I have a lot of white, that is for sure. I bought a lot of white Japanese paper last last week, along with the other purchases I got for the personalized Christmas gift tags that I did.
Frugal Christmas practices that I plan to do, this is a part of it.
I used the white Japanese paper to wrap my gifts for my students:

Looks nice doesn't it? I think its just perfect for my gift tags' colors. Click here to see how the gifts look like.
The cost for a pack of these white Japanese paper is PhP16.50 = $0.34 (PhP48 = $1)
I got myself 4 packages worth PhP66.00 = $1.37.
Not bad considering I still have three unopened packages. To prevent the gft from being seen through the paper, I used dark blue Japanese paper to cover the gift first. Those blue ones have been unused for several years now 😉
This entry was posted on Tuesday, December 9th, 2008 at 8:00 am and is filed under Being a (Special Ed) Teacher, Challenge Yourself, FilipinoMomBlog, Interesting tidbits, Just For Fun, Lessons in Life, My Thoughts, Philippines, Snapshots. You can follow any responses to this entry through the RSS 2.0 feed. You can leave a response, or trackback from your own site.