Posted by teacherjulie @ 12:15 am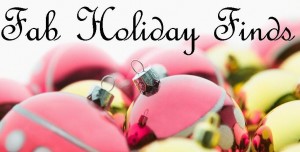 Over at the FilipinoMomBlog.com, we are having a Fab Holiday Finds meme that I am sure those who are anticipating Christmas will enjoy writing posts about and sharing their finds.
Finds can range from the latest in electronic gadgets, to the most delicious ham ever tasted, cookies and cakes to die for, bargain Christmas trees and decors and even Persimmon trees for New Year luck, the tastiest lechon to the coolest places to where one can have these things and more. What else did I miss?
I have decided to make personalized Christmas gift tags. It was supposed to be done with the kids but they had other things in mind so I ended up starting the gift tags myself.
I enjoyed doing these even if when I came to, I realized that spending  time doing these as well as spending MORE than I intended to, I could have said I shouldn't have done that yet I know I made the right choice.
Here is a closeup/link of one of the personalized Christmas gift tags while below is a photo of some of the personalized Christmas gift tags I made:

Below are the materials and costs I have incurred:
Craft scissors – PhP51.75 ($1.056 @ $1.00 – PhP49.00)
Red flower patches ( 8 or so pieces) – PhP16.50 ( $0.336)
Red circle shapes (10 or so pieces) – PhP13.50 ($0.275)
Shimmery flower shapes ( 10 or more pieces) – PhP9.50 ($0.193)
Cord  (5 meters) – PhP11.75 ($0.239)
Red circle shapes (10 or more pieces) – Php13.50 ($0.275)
Rhine studs (8 pieces) – PhP19.50 ($0.397)
Red Construction Paper (10 pieces) – PhP42.75 ($0.872)
Green Construction paper (10pieces) – PhP34.75 ($0.709)
The glue I had that at home, along with some other colored construction paper.
Overall expenses would be about PhP213.50 or $4.35.
I know, I could have bought several pieces of commercially available gift tags with this money but then, I know these are even more special because I made these myself 🙂
This entry was posted on Tuesday, December 2nd, 2008 at 12:15 am and is filed under FilipinoMomBlog, My Family, Philippines, Snapshots, Tags/Meme. You can follow any responses to this entry through the RSS 2.0 feed. You can leave a response, or trackback from your own site.