Posted by teacherjulie @ 10:45 am
Mauie gave me a wonderful badge called "Friends are the Flowers in the Garden of Life"
::: Start copying here:::
Here are the rules for this tag:
1.) Copy the badge and put it on your blog,
2.) Link back who pass you this tag,
3.) Spread this tag to at least 7 or more blogger friends.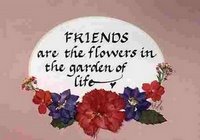 "And lovely are the blossoms
That are tended with great care,
By those who work unselfishly
To make the place more fair.
And, like the garden blossoms,
Friendship's flower grows more sweet
When watched and tended carefully
By those we know and meet.
And, if the seed of friendship
Is planted deep and true
And watched with understanding,
Friendship's flower will bloom for you. "
~O~O~O~O~O~O~O~O~O~O~O~O~O~O~O~O~O~
Josephine of AniqueAnik gave my blog two awards. Thank you very much 🙂
and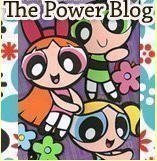 I'm gonna pass it on to all my blogger friends who make blogging more fun, interactive, and exciting.
Thank you all 🙂
This entry was posted on Monday, December 1st, 2008 at 10:45 am and is filed under Award. You can follow any responses to this entry through the RSS 2.0 feed. You can leave a response, or trackback from your own site.