Posted by julie @ 4:43 pm
Desert Diva has been an online friend at the start of my blogging foray. Even if we live across the world from each other, we still managed to connect with each others in a way that is wonderful. I have been with her through her summer sojourns, her pains and happy moments, her happy (and some not-so-happy in between) moments with her dog (I remember when Cali ate those chocolates) and I have so admired her beautiful photos.
Did I say we are both special education teachers? Well, we are.
She and I both have exciting and challenging work that is different from admin jobs in the work force.
Anyway, I was quite surprised when Desert Diva gave me an award and I was touched by her words: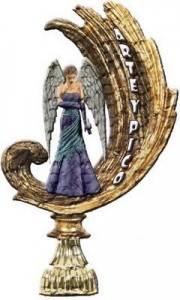 ~o0o~
It's difficult to read and choose five "creative" blogs. Like Killlshandra, I'm going to choose one – even though I could easily recommend several. However, I think I'm going to send this award "across the ocean" to Julie at Teacher Julie. Julie is a special education teacher in the Philippines. (We have this is common since I was a former special education teacher.) Even though she works long hours, she still has time to nurture and support her family, as well as explore her creative side. She blogs about special education topics, her life, and photography.
~o0o~
Thank you Desert Diva from the bottom of my heart. Thank you.
This entry was posted on Thursday, October 2nd, 2008 at 4:43 pm and is filed under Award, Lessons in Life. You can follow any responses to this entry through the RSS 2.0 feed. You can leave a response, or trackback from your own site.