Posted by teacherjulie @ 4:56 pm
Every Saturday, members post a photo based on a theme. The theme for April 28, 2007 is RARE. Become a Photo Hunter. Visit the blog roll.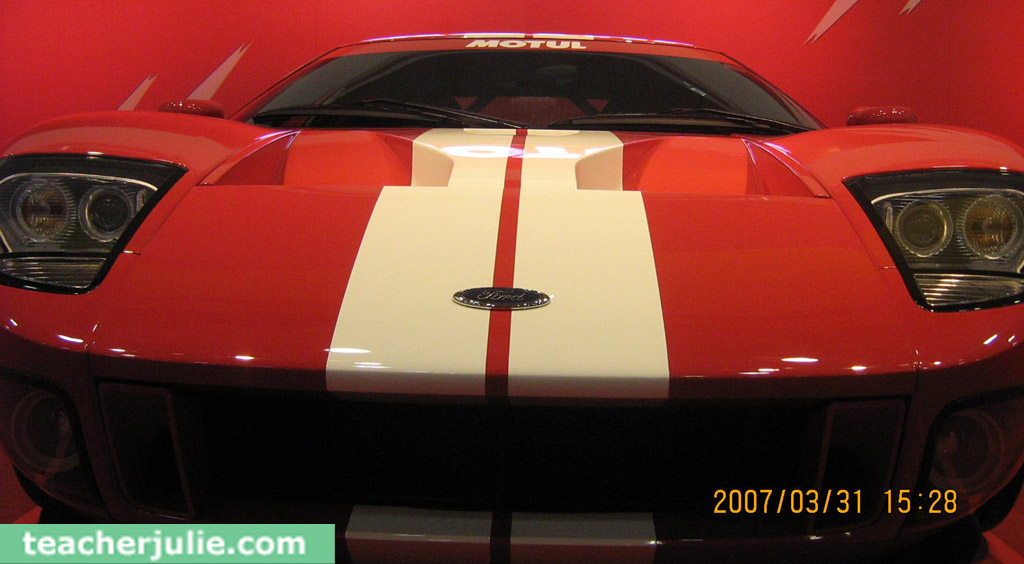 This is a photo that I took of the featured Ford GT car during the 3rd Manila International Autoshow held last March 2007. To us living in the Philippines, this car is rare, meaning we don't usually see this vehicle on the road. What is even rare with this car? My 5yo son can identify the model of the car itself, not just the make.
This entry was posted on Saturday, April 28th, 2007 at 4:56 pm and is filed under Snapshots. You can follow any responses to this entry through the RSS 2.0 feed. You can leave a response, or trackback from your own site.